---
---
---
£8 - Carl Cattermole's diary from La Bestia, the Mexican freight train that negotiates jungles, deserts, canyons, cartels and cops.
Adventure story + bodge anthropology + self-reflection from a suburban shithead.
Pictures throughout by John Tsombikos
104 pages with laminated card cover
Proper quality book printed by Calverts Co-op
PS if PayPal is being a wanker then please send directly on PayPal to carlcattermole@protonmail.com. Don't forget to include postage (£2 UK, £4.50 Europe, £5.50 everywhere else) and your address as a note!
---
---
---
Stream for mobile or download for desktop.
This very rare and beautiful book details life at an autonomous homeless squat in South London. More info in this article for Freedom News.
Now serialised by Resonance 104.4fm.
Retrieved from the 56a Archive, read and produced by Dorothy Spencer and Carl Cattermole.
If you'd like a copy of the poster pictured above please send an SAE to Dot+Carl, 56a Infoshop, SE17 3AE, UK
---
---
---
£3 - Eighteen poems considering such everyday tragedies as addiction, loneliness, love, and bottled water from Lumpen editor Dorothy Spencer.
Highly recommended and cheaper than a Ginsters pasty. All money goes to her.
---
---
---
£7 - 196 pages illustrated throughout by Banx (Private Eye). Contributions from female/LGBTQ+/addict/child prisoners and those who support them from the outside (Julia Howard, Jon Gulliver, Elliot Murawski, Lisa Selby and Sarah Baker).
"A mockery of our criminal justice system"
- Priti Patel MP
"Essential reading"
- Will Self
"When people say 'throw the book at them' - this should be the book. It's amazing."
- Banksy
"Beautiful, heart-breaking, hopeful, humorous, and insightful. A must read for sociologists interested in how those placed on society's margins survive institutions and structures that, in many ways, aren't supposed to be survived. More than that, academic practice could learn a lot from this book; from its collaborative and caring spirit; to the connections it draws between sociality and survival and political economy and the carceral state; and, above all, its centring of the lives of those all too often erased from our sociological imagination."
- Sociological Review
"Incredibly poignant and insightful - should be mandatory reading for all prison officers and prison governors"
- British Society of Criminology
"The cult guide to British prisons"
- The Guardian
"Does not advocate a reform agenda... an invaluable resource."
- JM Moore
"Anyone that reads this will be better informed, more in touch with their loved ones, more likely to request a prison lawyer when faced with adjudication, more equipped for release and reintegration with society and so much beyond that: it has the potential to change a lot of peoples lives for the better."
- Daniel Godden (Criminal Defence partner at Hodge Jones Allen)
---
---
---
£5 - A0 (841mm x 1189mm) poster featuring all 150 UK prisons... publicly-owned panopticons, ex-military barracks and futuristic warehouses that resemble Amazon warehouses for humans.
Designed by Joel Colover and Carl Cattermole. High quality full colour print. For a further explanation of this poster check The Modernist (Issue 36).
---
---
---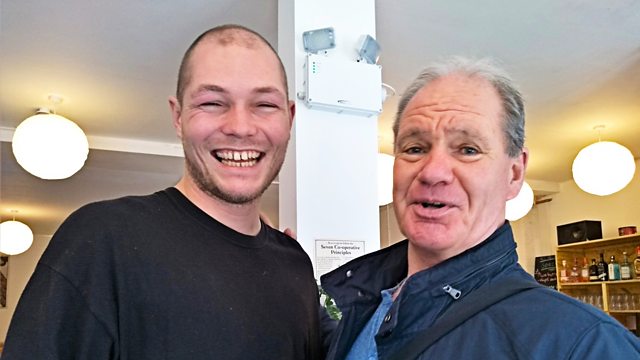 Free BBC R4 documentary about concerts in British jails, including John Martyn, Olivier Messiaen, Dave and the Sex Pistols.
R4 pick of the week.
Presented by Carl Cattermole and produced by Rosie Bolton for Whistledown.
Radio documentary about the prison soundscape of concrete, metal doors, tinkling keys, KISS FM and what it does to your mind. Recorded over the space of 24 hours in HMP Brixton.
Live reading of a seminal piece of underground/working class fiction. Phenomenal, bizarre and as yet unpublished.